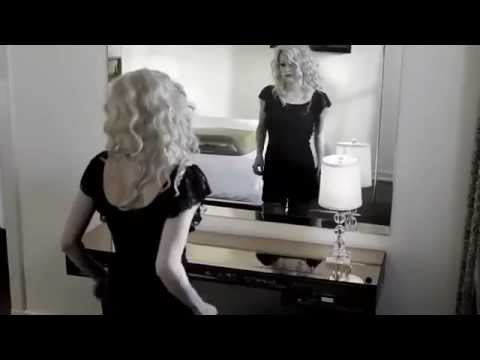 2 tags
Bad Parents
Some people seriously should not be parents. I am so tired of having to be a parent to these kids because their real parents have no idea how to parent. I'm sitting here listening to them scold the little two year old right now "I'm going to take this away from you because you're having way too much fun with it right now!!"…seriously?? Are you kidding me?? Now...
I Might Murder Someone
Tulsa really needs to come soon. VERY soon. It's 7:30 in the damn morning and everyone in the house decided to be as loud as fucking possible. Are you kidding me?? Not only is that rude, but I am so over it!! I don't go around being loud as fuck when they're trying to sleep. Especially not this early in the fucking morning. I am so ready to have my own place again. I...
Carry On - FUN.
Carry on  Well I woke up to the sound of silence  The cars were cutting like knives in a fist fight  And I found you with a bottle of wine  Your head in the curtains  And heart like the fourth of July  You swore and said  We are not  We are not shining stars  This I know  I never said we are  Though I've never been through hell like that  I've closed enough windows  To know you can...
4 tags
5 tags
August 2nd 2012
I got in trouble once again at work haha. For those that know me, I never do anything wrong at work. I am a perfectionist and make sure myself and everyone else on my team does the work perfect. Well over the last month I've now got in trouble twice for missing meetings on my DAY OFF. I brushed it off though. I'm not going to let it make me feel like crap just because my manager wants...
8 tags
August 1st 2012
I took a big step yesterday. I deactivated my Facebook. I never realized how much time I wasted on that page until I deactivated it and realized how boring the internet got without it. I'm not going back though. I am really ready for it to be October so that vacation will be over and all my focus will be on moving. I have to get away from here, I need the change and I need the sanity that...
3 tags
All About A Bubble
Hey friends!!! Tulsa band All About A Bubble got their equipment stollen including their trailer :o( If you could donate even a dollar that would be awesome!! They were in the process of trying to get donations to print their new CD and now have to buy all new equipment as well. If you're in a band or are a musician you know how expensive this stuff is!! Head over to...
4 tags
1 tag
5 tags
June 29th 2012
Tomorrow starts Day One of my revamped weightloss, including new workouts. I am really excited to change the way I was doing things since I wasn't really working out, just eating better. I slacked off some over the past two weeks so I am getting back on track with what I was doing. I am hoping with the new way I am doing things I will have an easier time staying on track. Wish me luck!!
4 tags
May 31st 2012
I've been kind of feeling crappy this week so I haven't been posting. I haven't been eating properly either. I'm not eating fast food or drinking soda, but I'm just not eating my three meals a day. Like yesterday all I ate was a cereal bar for breakfast, some peanut butter wheat toast for lunch and an artichoke for dinner. It's my own fault since I haven't...
5 tags
4 tags
May 25th 2012
Today was a short work day. Since it was short I did a no-no and didn't give myself an actual lunch. I had a cereal bar for breakfast, a cup of clam chowder for brunch and 2 slices of thin cheese pizza for dinner. I allowed myself the pizza since my calorie intake was so low today. I am down 8.1 pounds and just can't wait to hit my first 10!! I'm almost there and will be so...
4 tags
Diet Cake??
I found this site with multiple ways to cook cake without using eggs and oil!! It's incredible and I must try them all. http://www.hungry-girl.com/newsletters/raw/1543
4 tags
4 tags
4 tags
May 22nd 2012
Happy 3 month birthday to my baby pup Harry Potter. He's getting so big :o)  Also, I am officially 8.1 pounds down in the past 3 weeks :oD I am feeling amazing and that made me so excited to add another glass drop to my "lost" jar hehe. Yaaaaaaay!!! This Thursday also marks one month since I have had a soda or fast food. GO ME!!
4 tags
5 tags
4 tags
May 20th 2012
I have had a HORRIBLE self control week this past week…and the scale this morning showed it :o( I am super disappointed in myself. But I have to move forward otherwise I won't ever get over it and I'll be mad at myself continuously. I just have to push forward and keep working hard, my self control is one thing I need to focus on. I'm only a month into this, so I knew it...
4 tags
May 17th 2012 - Part 2
I got my internet back!!! I'll be able to blog daily again. I didn't go for my walk tonight. I was super distracted by the Greys Anatomy season finale tonight!!  BREAKFAST: Special K Multigrain Oats & Honey cereal. Vanilla Almond Milk - 190 Calories LUNCH: Turkey sandwich. 100 Calorie Healthy-Pop Popcorn. Lite string cheese - 415 Calories DINNER: Peanut butter and jelly...
4 tags
May 17th 2012
Yesterday went for my walk later than usual, it was already dark out. With the heat the way it has been we wanted to try walking later to see how that was. It was actually better (no flying bugs out!) since it wasn't hot. I told my sister in law that we have no excuse for not walking now since we didn't walk until 9:30. It's nice walking together since it was dark, I won't...
4 tags
Livin' On Tulsa Time
I have made a decision, that if by the end of next year I am still missing Tulsa I am going to move back home. Today I was reading an article, and they were talking about locations around Tulsa and my heart felt lonely for them. I never wanted to leave Tulsa. I had no choice and it sucked so bad. In order to get my life back in order I had to move. I had no real job and no car. I needed to get my...
3 tags
3 tags
3 tags
4 tags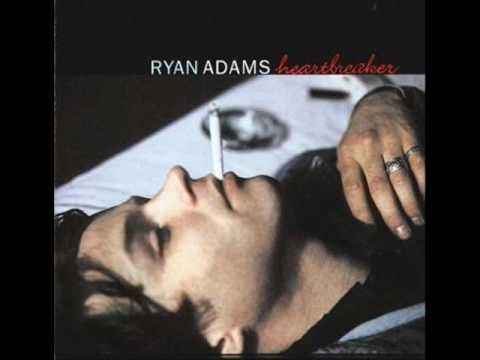 3 tags
2 tags